Our Customers love how luxurious this silky satin pajama set feels: "It is amazingly soft, comfy, and feels luxurious. It is very well made with lovely details … piping and covered buttons." 
The Item Include: 1* braces dress + 1*nightdown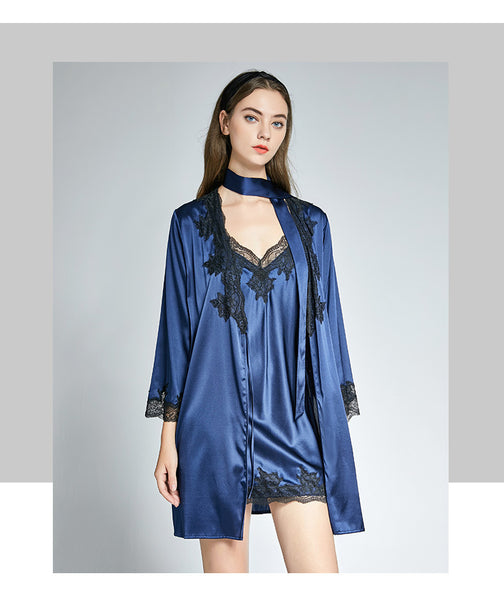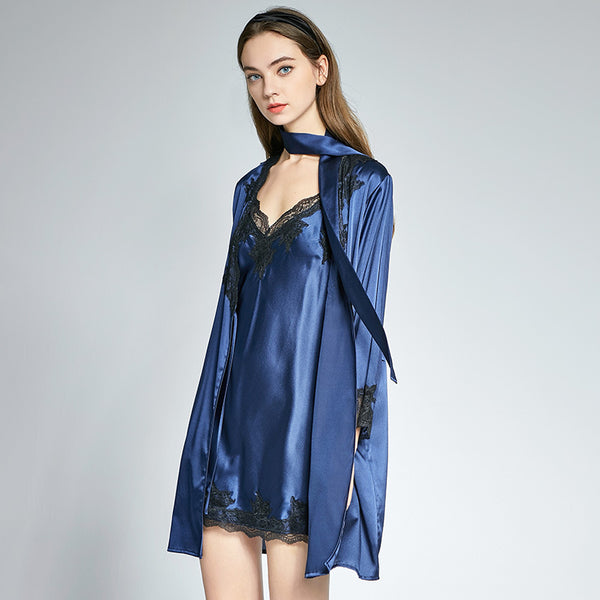 100% mulberry silk pajamas
Silk pajamas are characterized by a strong sense of comfort, good moisture absorption, moisture absorption, sound absorption and dust absorption. Silk is composed of protein fibers. It has a soft and smooth texture and a delicate touch. Compared with other fiber fabrics, it has a friction coefficient of only 7.4% with human skin.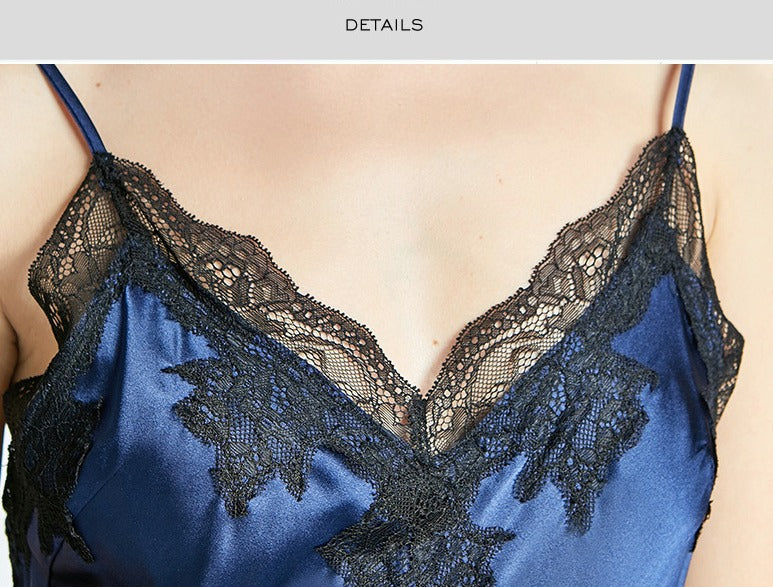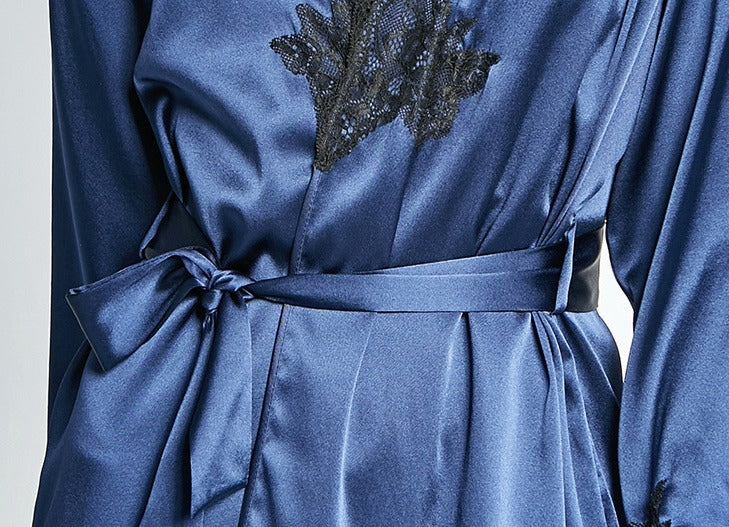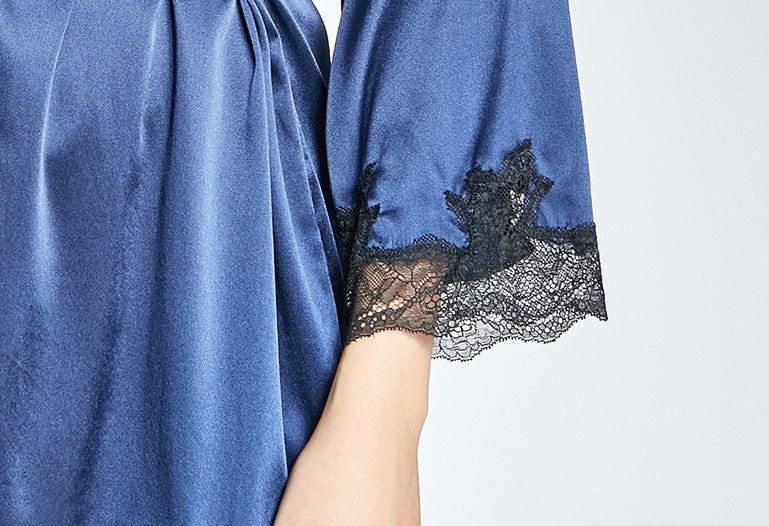 "The satin material feels smooth on my skin and the shiny color makes me feel luxurious. These appear to be well-made and doesn't seem like the stitching will fall apart anytime soon."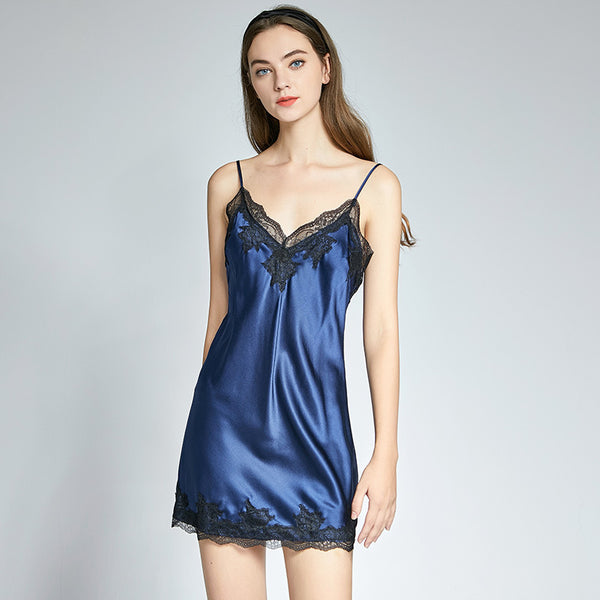 Therefore, when human skin touches silk products, it often has a soft and delicate feeling. Real silk has a unique health care function. The silk fiber contains 18 kinds of amino acids necessary for the human body, which is almost the same as the amino acids contained in human skin, so it is also called the "second skin" of human beings.

At the same time, tryptophan and tyrosine in silk protein can absorb ultraviolet rays, prevent ultraviolet radiation, enhance the vitality of skin cells on the body, promote skin cell metabolism, and have a good auxiliary therapeutic effect on certain skin diseases. This natural function that cannot be achieved by rayon also establishes the precious value of silk products.